Peace of Mind for Busy Families with FLCP's Before and After School Care
School Age Care (SAC) Program (Grades K – 5)
FLCP is located on Auburn Street in Portland, close to the Allen Avenue and Washington Avenue junction. Lyseth Elementary school is located across the street from FLCP which allows FLCP to offer families the option to transfer their children to and from school to the childcare center. Aside from providing convenience for working parents of school-age children, FLCP's School Age Care (SAC) program gives parents peace of mind knowing their children are secure in a place with caring staff during the work day hours. The SAC program has been Nationally Accredited by the Council of Accreditation, a significant achievement demonstrating that FLCP's SAC program has successfully implemented high performance standards thus offering the highest quality of service to our children, youth and families.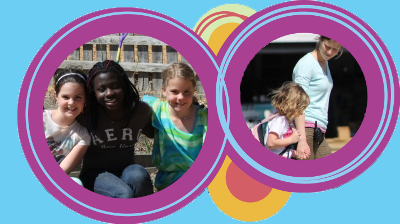 Caring Staff with Diversity in Programming
Our students look forward to beginning and ending their day with us. Our School Age Care programs provide opportunities for structured activity, outside playtime or quiet indoor choices. Outdoor play is a key component of this program. Our center offers a fully equipped playground and play area where the children can meet up with their friends and get fresh air. The children are provided with choices of activities and encouraged to try new things in a loving and supportive environment.
Flexibility and Consistency
This program can be made year round for this age group as FLCP offers a summer camp option. Many families choose this option so children continue their care with their friends during the summer months.Experience our School Age Care program by scheduling a visit. Please call 207.797.2260 to arrange a convenient day and time.
Schedule (School Year Calendar)
Before School (7:00 AM to 8:45AM)
We leave First Lutheran at approximately 8:30AM and walk the students over to Lyseth Elementary School.
5 days per week for K through 5th grade (daily rates available)
After School (3:30PM – 5:30 PM)
We meet the children at Lyseth Elementary School and walk them back to First Lutheran.
5 days per week for K through 5th Grade (daily rates available)