Connection to Church, Connection to History
First Lutheran Children's Program – A Brief History
The Preschool at First Lutheran Church was established in 1970 with Gloria DePalma as Director. We began with an enrollment of 20 children ages 4 and 5. Today, 60 children attend the Toddler and Preschool programs alone. The School Age Care program was started in 1989 under the direction of Miriam Englund to meet the ever-growing demands of working parents. It began with attendance of 25 youth and has reached a current enrollment of 55 youth in the Before and After Care Program. Today, FLCP offers enrichment programs through the school year meeting the developmental needs of children ages 12 months to 12 years, as well as a Christian-based camp during the summer months.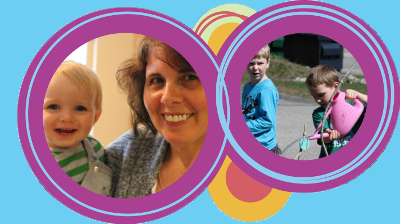 Purpose and Philosophy
First Lutheran Children's Programs provides a safe, creative environment for children and youth, from toddlers to pre-teens. Through a diverse program and provided by trained staff, First Lutheran Children's Programs seeks to help each child achieve his/her potential in terms of emotional development, physical well-being, social and spiritual growth. We are serious about First Lutheran's educational ministry. But, our intent is to provide a fun-filled experience. We believe that children learn best when they are involved, experiencing and having fun. To this end, the Program provides many fun, varied experiences that are developmentally appropriate for their ages.
Mission Statement
As Christian ministries of First Lutheran Church, The First Lutheran Children's Programs (toddlers, preschool, school age care and summer day camp) promote a safe, secure, and enriching experience for both children and staff. Our Programs provided an environment in which children can explore, experience, and enrich their lives. Children will be heard, listened to, valued and appreciated as unique individuals. The program will strive to meet the community, family, children and staff's needs.
Learn more about our programs by scheduling a tour. We welcome your visit. Please call 207.797.2260 to schedule a convenient day and time.