Summer Living is Easy with FLCP's fun and flexible Summer Camp Programs
Enrollment for Summer Camp 2020 will be limited to current SAC children and long-standing campers from prior years. Due to regulations surrounding COVID19, the maximum enrollment per week is 35 campers. We still have limited availability for all weeks.
Camp hours will be 8:00AM – 5:00PM
The remainder of this page has NOT been updated for Summer 2020
Summer Day Camp Program (entering Grades 1-8)
Summer Camp is a great way to keep your child active once school is out. But finding the right place for your children, and your family, is important. Our programs were developed with families in mind, allowing for flexibility for the parents and variety for the kids. Campers are grouped by age to enjoy group and camp-wide activities, which include: music, drama, arts, sports, games, crafts, nature, dance, and video production.
Flexible Schedules to Fit the Needs of any Family
Our Summer Day Camp program is designed to meet the needs of any family in the greater Portland, Maine area. With our extended hours and ability to offer single day or full week packages, we can accommodate your schedule and the interests of your child.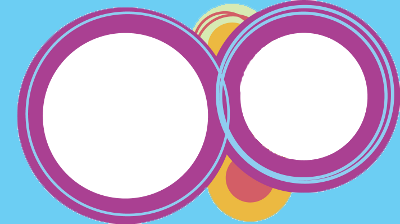 Qualified and Experienced Counselors
Many staff members have worked in the summer day camp for more than five years and have trained in the CIT program at First Lutheran; they are selected for their experience, training and knowledge in the fields of camping, education and youth leadership. Staff is carefully screened for employment and certified in First Aid, CPR and DHHS water safety. A low counselor to camper ratio allows for a more individualized experience for the campers.
Integrated Approach to Leadership, Variety and Fun!
Older campers and CIT members are involved in leadership learning like planning and implementing camp-wide activities and events while younger campers get variety in programming including hiking, games, crafts, nature study, swimming, sports, bible learning and the arts. In addition to normally scheduled camper activities, each week of camp will also have its own theme and field trip that will serve to enhance a fun camper experience.
 Schedule | Weekly Sessions | JUNE 22 – AUGUST 14

Summer Day Camp 7:00am–5:30pm
Call for a tour: (207) 797-2260
SEE FOR YOURSELF WHAT SUMMER CAN BE!
REGISTRATION

Everything You Need to Enroll Your Camper!
In order to enroll your child, please complete/return this form to the FLCP office, along with a check or money order made payable to First Lutheran Day Camp for the non-refundable amount of $35 per family. One registration form per camper please.
Mail To
First Lutheran Children's Programs
A Ministry of First Lutheran Church
132 Auburn Street
Portland, Maine 04103
Our Summer-at-a-Glance (Camp 2020 info will be available mid-March)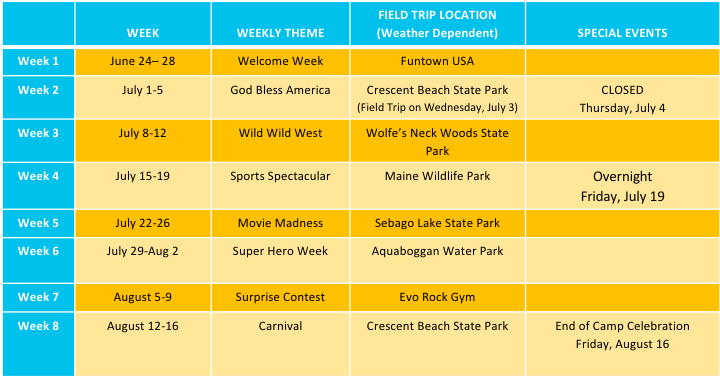 Cultivating a Sense of Fellowship, Spirituality and Leadership
With an emphasis on building strong friendships, a sense of leadership and a connection to community in the spirit of Jesus, the FLCP summer day camp provides children with individualized, diverse and fun camp experience. It offers families a safe, creative and educational experience through a diverse program with trained counselors.
CIT Program (entering Grade 9 or higher)
The CIT is a leadership-training program offered to a limited number of youth ages 14 & 15. This is an opportunity for youth to learn what it takes to be an effective camp counselor. In this program camp trainees learn to plan, implement and lead activities, games and worship. Please contact us for more information.
For our CIT program, complete the registration form.