Miranda
I started working at FLCP in Feb. 2019, and have been working in childcare since 2013. I earned my degree in Early Childhood Education from SMCC.  I have a daughter who also attends FLCP.  I love spending time outside, going on lots of adventures, and playing with my English Mastiff! My favorite part of teaching young minds is the look in their eyes when they realize that they have figured something out!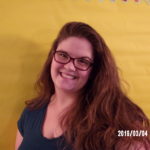 Monique
I started working at FLCP in September, 2015, but have worked in childcare since 2010. I attended FLCP when I was in preschool and am excited to come back! I graduated from Champlain College in Burlington, VT in 2011. I enjoy spending time with my family, & friends and scrap booking when I'm not working.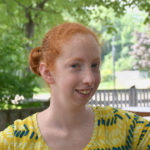 Cat
I have been working with First Lutheran Children's Programs since 2010, starting as a camp counselor and part-time substitute teacher. After graduating from the University of Maine at Farmington in 2013, I spent a year working at the Boys & Girls Clubs of Southern Maine before becoming a Lead Teacher in the older Toddler room. I greatly enjoy to sing, act, dance and explore the outdoors!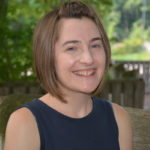 Renee
In the Fall of 2013 I went back to college to study Early Childhood Education and also started my work here at FLCP. Having worked a bit in all 4 classrooms, I can say each one is filled with learning and love; 2 of my favorite things!- What I love most about working with our youngest children is watching them grow from crawlers who babble to toddlers who sing and dance.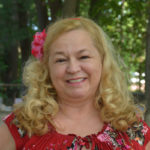 Elaine
I have been in early childhood education for many years and have been at First Lutheran Children's Program for seventeen. Experience has taught me a lot, as well as the training and education I have taken each year. The excitement and eagerness to learn, work, and play are so prevalent in preschool-aged children. I am so blessed to be able to help mentor each child in different areas of growth.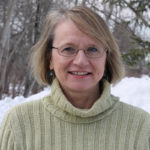 Sherry
I graduated from the University of Maine, Farmington with a degree in Elementary Education. I have taught a variety of age groups including reading recovery, middle school, kindergarten and preschool. I enjoy hiking, camping, reading and crafting. My favorite thing about teaching is when children transfer what they have learned to a new situation.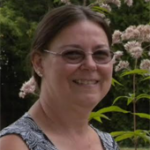 Reta
The First Lutheran Children's Programs is recognized in the child care profession for dedication to children, staff and programming. I am glad for the opportunity to be another active, caring, committed member of the staff. I worked elsewhere in school age care for two years and worked in public and special libraries.
Samantha
I graduated from Wittenberg University in May of 2017, with a degree in Education with a focus on Early Childhood and Intervention Specialist. I started working at FLCP in July 2019.   I have experience with special education, kindergarten and preschool.  I enjoy going to the beach, running, and spending time with family.   Since I was a little girl my dream was always to be a teacher and now I am one! My favorite thing about teaching is that you are constantly learning from the children.  You never know what their take on an idea may be and it can lead to seeing things in a very different light.
Prity
I joined FLCP in October 2017 and I have always found it exciting to work with children.  I love seeing kids around me and love to help them experience new learning every day in this beautiful world around us.  I work both in the School Age Care and Toddler/Preschool programs.  Typically, you will see me in the mornings and I enjoy these best hours of my days!
I graduated with Masters Degree in social work in 2009 from Jiwaji University in India and also worked as an assistant coordinator in school for kids with special needs.
Sara C.
I came to First Lutheran Children's Programs after retiring from teaching in Falmouth for thirty-six years. Working in the School Age Care program gave me the interaction with children and adults I enjoy. When I am not at First Lutheran, I am working at Portland Head Light as an assistant during the summer and cruise ship seasons.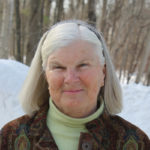 Ben
My name is Ben Reeder and I am a School Age Care teacher. I have been coming to First Lutheran since I was in first grade. I adore my place here and love helping out in preschool as well. I enjoy playing board games, going outside, and cooking!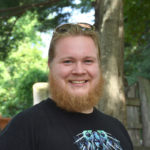 Rebecca
I am excited to be a part of the First Lutheran Children's Program as the First Lutheran Day Camp Director. My work in childcare began in 2005 at First Lutheran when I became a counselor at the summer day camp during my college years.  I have also been a full-time professional nanny.  I have always loved working with children and families and in 2014 I became a Postpartum Doula and Lactation Educator while living in Los Angeles, CA.  This allowed me to come back to Maine during the summer to be the Assistant Director and Curriculum Director of First Lutheran Day Camp for several seasons. Since 2011, I have also frequently volunteered with the God's Child Project in Guatemala, serving in their malnourished children's clinic and coordinating donations for their outreach programs.  I am excited to finally be back in my home state of Maine working for First Lutheran Children's Programs, and First Lutheran Church as the Youth and Family Ministry Director year round.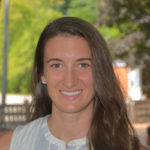 Beth
Business Manager
I joined First Lutheran Children's Programs in 1999 after fifteen years in the business world. My job at First Lutheran is to keep the "business" part of the program running smoothly so that Jackie and our teachers can focus on the children. I have a Bachelor of Science degree in Mathematics and a Masters in Business Administration. I am the person behind the scenes and the voice on the phone.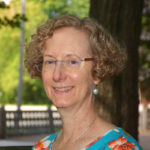 Sherryl
Assistant Director

In the Fall of 2006, I joined First Lutheran Children's Programs. I have been a Toddler teacher since September of 2007.  In June of 2018, I became the Assistant Director. I have a Bachelor of Science degree in Early Childhood Education. My favorite thing about working with young children is the hugs. There is nothing better than getting hugs from a little child.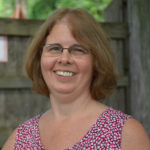 Jackie
Director
I have been with First Lutheran Children's Programs for over twenty years. I started as a teacher in 1990 and then became assistant director in 2000 before becoming the director in 2008. I have a background in Early Childhood and Elementary Education, earning my degree from Eastern Connecticut State University and spending my early years in parochial and private education in Connecticut and Maine.

I enjoy the community aspect of First Lutheran – the families, the children, the staff, and the church. I also love getting to know the children and families as the years go by. I especially enjoy it when the children become adults and return to First Lutheran as either employees or parents of our center. First Lutheran has been a very rewarding and enriching experience for me.