Victoria
I started working at FLCP in June 2021 as a Day Camp counselor. In January 2022, I returned as a toddler teacher.  I am currently in my third year at the University of Southern Maine where I am studying elementary education with a concentration in math. Outside of work and studying I enjoy traveling with my family, shopping and spending summers at my family's camp!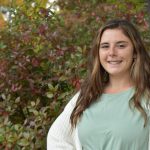 Michelle
I joined FLCP in August, 2021 and it marked my 27th year as a teacher, 20 in early childhood. I hold a bachelors degree in Health & Physical Education and a Masters degree in Teaching & Curriculum in Early Childhood.  Within my teaching career I have taught infants through college students, but my first love is teaching pre-kindergarten.  Outside teaching I enjoy hiking, fishing, gardening, working out in my home gym, reading, and cooking.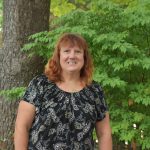 Darcie
I have nearly 20 years of experience in childcare, ranging from infants to Pre-K, and have worked at centers all over the Eastern United States. I received my bachelor's in Early Childhood Education in December of 2022 from Granite State College. My teaching philosophy is guided by the latest evidence-based practice, and focuses on play-based learning and individualized teaching. Nothing brings me more joy than seeing one of my former students, all grown up, still using the tools and knowledge we practiced together, excelling in their continuing educational and social environment. I enjoy amusement parks, seasonal activities (especially for Halloween and Christmas!), going to the beach, live music, and musical theatre.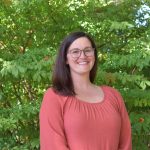 Reta
The First Lutheran Children's Programs is recognized in the childcare profession for dedication to children, staff, and programming. I am an active, committed staff member caring for FLCP's children.  I continue to provide excellent library services here and have previously worked in public and special libraries and other childcare settings.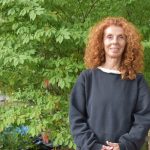 Sarah
My name is Sarah and I've been working here at First Lutheran Children's Program off and on since I was first able to work. I started out by working Sundays to set up the Assembly Hall for SAC and moved on to being a CIT and then a counselor for Day Camp. I've been a floater, a substitute teacher in every preschool classroom, and now I'm a SAC teacher since Aug 2021. I have a bachelor's degree in Applied Mathematics and a minor in Art. I love all things arts and crafts, and have been having lots of fun finding cool projects to do with the children and decorating the Assembly Hall to make it a cozier and more fun place to be.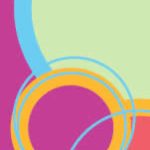 Beth
Business Manager

I joined First Lutheran Children's Programs in 1999 after fifteen years in the business world. My job at First Lutheran is to keep the "business" part of the program running smoothly so that our directors and our teachers can focus on the children. I have a Bachelor of Science degree in Mathematics and a Masters in Business Administration. I am the person behind the scenes and the voice on the phone.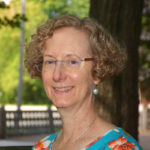 Sherryl
Director

In the April, 2022, I became the Director of First Lutheran Children's Programs.  I joined First Lutheran in the Fall of 2006. I have been a Toddler teacher since September of 2007.  In June of 2018, I became the Assistant Director. I have a Bachelor of Science degree in Early Childhood Education. My favorite thing about working with young children is the hugs. There is nothing better than getting hugs from a little child.